---
---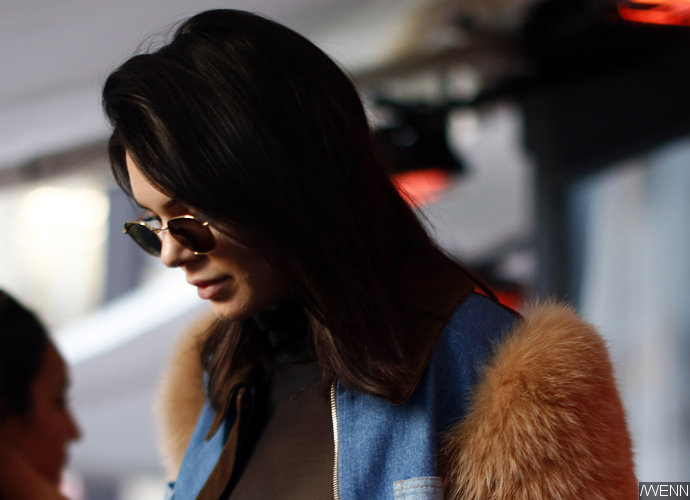 The Victoria's Secret Angel shows major cleavage as she wears a see-through top while hanging out with her friends in Paris.
Kendall Jenner went braless again. The older Jenner sister was spotted strolling around Paris in a completely see-through top over the weekend. She, however, kept her modesty by covering her nipples with star-shaped pasties.
The 21-year-old model paired the see-through top with black highwaisted pants, fishnet stockings and denim patchwork jacket with fur sleeves to keep her warm. Kendall was spotted rocking the daring outfit while arriving at L'Avenue restaurant with her friends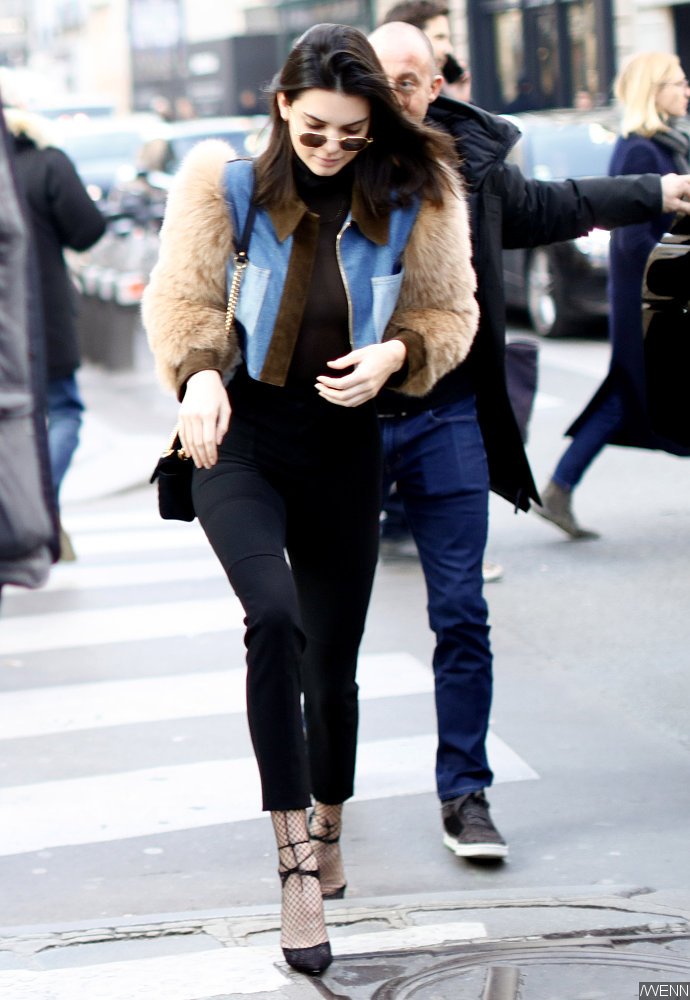 Kendall was in Paris for the Paris Fashion Week. On Friday, January 20, she walked the runway for Givenchy's Fall/Winter 2017/2018 collection with her good friend, fellow Victoria's Secret model Bella Hadid. While Kendall was modeling Givenchy's black-and-white dress on the runway, Bella was spotted in a monochromatic lace gown.
Previously, Kendall's pal Bella was also spotted baring her boobs during an outing in Paris on Friday night. She wore a black sheer top and paired it with a black leather jacket which she left unzipped while letting her hair down.
Kendall once expressed her love of going braless during an interview as she said, "I'm weird. I love my tits being out. It's like one of my things, I guess."
She also took to her personal website to defend her bold fashion choices and claimed that she didn't know why people made a big deal out of it. She wrote, "I don't really see what the big deal is with going braless! I think it's cool and I really just don't care! It's sexy, it's comfortable, and I'm cool with my breasts! That's it!"
Article "tagged" as:
Bernice Billingslea
Bernice has over 6+ years of writing experience in press releases, feature articles, promotions, copywriting for small businesses and manufacturers in various industries. She brings a wealth of experience and is the "calmer" when these is a storm. She loves to travel and read.
View More Articles